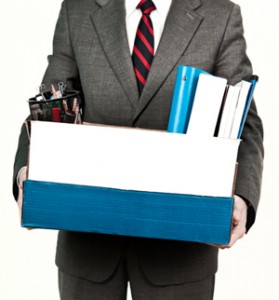 If you've been recently fired, you may be wondering if your employer was within their rights to terminate you. If you don't work for the U.S. government, and you are not a member of a union, and do not have a specific written contract, then you are what is called in law an "at will" employee in California. That means the employer can fire you for any reason unless it is one of the following illegal reason.
Whistleblowing
Were you recently singled out and fired as retaliation for reporting illegal or unsafe practices going on in the workplace? That is wrongful termination for whistle-blowing.
Discrimination
Were you fired based on a discriminating factor such as race, age, pregnancy or medical leave.
Retaliation
Termination after complaining to the company about illegal discrimination or harassment.
Breach of Written Contract
Termination in violation of a specific clause in a written agreement.
Call NOW at 714-665-1900 for a FREE CONSULTATION with NO RECOVERY – NO FEE (No Up-front Costs, Fees or Charges) if you feel like your rights may have been violated. Contact via email
714-665-1900
Monday – Friday 9:00am to 5:00pm